2019 Conference: Housing under Pressure
The first part of the "Urban Transformations: Housing | Resources | Public Spaces" conference series will be held at FH Campus Wien University of Applied Sciences on November 4–6, 2019.

The conference will be held in German and English. The inputs will be described in the respective language in the program.
(All information without guarantee, errors and changes are reserved)
Program INUAS conference 2019
Monday, November 4, 2019
Opening
Barbara Bittner
FH Campus Wien University of Applied Sciences, Rector
Conference - Introduction
Ceremonial Hall

Scientific Conference Committee FH Campus Wien University of Applied Sciences
Martin Aichholzer. Department Building and Design
Marc Diebäcker. Department of Social Work
Angelika Eder. Department of Health Science
Isabel Glogar. Department Building and Design
Christoph Stoik. Department of Social Work
Markus Wellenzohn. Department of Engineering
Moderation: Andrea Mann, Büro di_mann, Urban and Regional Planning
Keynote 1
Ceremonial Hall

Planetary Gentrification: Institutionalised Apartheid?
Loretta Lees
University of Leicester, School of Geography, Geology and the Environment
Keynote 2
Ceremonial Hall

The Nation as real estate: Housing utopias in contemporary India
Amita Bhide
Tata Institute of Social Sciences (TISS) Mumbai, School of Habitat Studies, Center for Environmental Health
Session 1
In Session 1 the following panels are running in parallel:
Session 2
In Session 2 the following panels are running in parallel:
IBA Talk
Ankersaal Brotfabrik
Absberggasse 27, stair 3, 3. floor,  A-1100 Vienna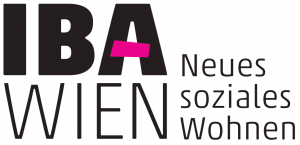 IBA_Wien in cooperation with FH-Campus Wien University of Applied Sciences
To work against it! It takes innovation and committed actors to respond to the rising demands and challenges in the field of housing and to counteract those developments that increase the pressure on social housing.
The City of Vienna is active on many levels, e.g. through the expansion of offers for apartment seekers, the extension of the SMART housing programme share in subsidized housing or through urban programmes such as the Smart City Strategy or the Europe-wide "Housing for All" initiative. Also new urban planning instruments as the creation of the new zoning category "subsidized housing" or ambitious property developer competitions can be mentioned.
The discussions will take place on: What opportunities does this create for Vienna? Are these measures suitable for reducing the pressure on the housing market? How can the various instruments of social housing in Vienna work together? Are they sufficient enough or do other measures need to be taken?
Participants:
I. Breckner, HafenCity University Hamburg, IBA_Wien advisory council
D. Glaser, Vienna City Administration, MA 50 – Housing Promotion and Arbitration Board
B. Steger, Vienna City Administration, MA 21A – Urban District Planning and Land Use
K. Zauner-Lohmeyer, Wiener Wohnen – Vienna's Municipal Housing, European Citizens' Initiative "Housing for All"
Moderation: G. Heindl
Social Event
Ankersaal Brotfabrik
Absberggasse 27, stair 3, 3. floor,  A-1100 Vienna
until 23:00
Tuesday, November 5, 2019
Urban Development: "Aspern Die Seestadt Wiens"
"Aspern Seestadt" is one of the largest urban development areas in Europe. Currently, there are already 7.000 people living in the newly developed neighbourhood. By 2028, housing for more than 20.000 people and an equal number of jobs will have been created in the Seestadt. The development and planning is steered by the urban development agency "wien 3420 aspern development AG" and has been accompanied by the team of the Neighbourhood Management Seestadt aspern since 2014. The excursion will give insights into planning processes and the work of Neighbourhood management.
T. Gerlich, B. Siquans
Caritas Stadtteilarbeit, Neighbourhood and Community Work
Visit in English
Meeting Point: Technologiezentrum, Seestadtstraße 27, 1220 Wien
Inner-City Densification: Housing Project "Bikes and Rails" Sonnwendviertel
"Bikes and Rails" is a housing project in the newly developed "Sonnwendviertel", a residential area for around 13.000 people located near the central railway station. It is part of "habiTAT", an association for self-organized housing and solidarity-based economy. The core objective of the project is to permanently take off property from the real estate market in order to sustainably secure the right to affordable housing. The excursion introduces aspects of the urban development and densification process of "Sonnwendviertel" and illustrates the legal and organizational non-profit structure of the project.
C. Laimer
Bikes and Rails, Solidarity-based housing project
Visit in English
Meeting Point: Emilie-Flöge-Gasse 4, 1100 Wien
Smarter Together: Project Walk in Simmering, Vienna
"Smarter together" is an urban renewal initiative funded by the EU and implemented in selected neighborhoods in the cities of Vienna, Lyon and Munich. The aim of the project is to involve the local population in creating an innovative, livable and environmentally friendly city of the future. In Vienna, a demonstration project area is located in the district of Simmering. The focus is on building refurbishment, energy, mobility and logistics as well as information and communication technologies (www.smartertogether.at). The tour will present urban renewal projects and projects focusing on strategies as mobility, energy and participation.
B. Schnabl, L. Oberhuemer
MA 50 Vienna Housing Research| Smarter Together | IBA Vienna
Visit in English
Meeting Point: VHS Simmering, Gottschalkgasse 10, 1110 Wien
habiTAT Housing-Project: "SchloR – Nicer Living. Solidarity, Self-Organized and Collective Living"

"SchloR" is an art, culture, atelier and residential project in the district of Simmering, located between the center and the peripheries. The innovation of SchloR is its self-governing and political independent thinking. "SchloR" is an active part of the association "habiTAT", which follows the organizational and financial model of the German association "Mietshäusersyndikat (apartment house syndicate)". The project's legal model guarantees that the property becomes part of the society and is permanently taken off the real estate market. As part of this excursion, participants will visit the site and existing building and will be informed on the construction progress as well as the already completed and planned conversions and visions.
G. Pielok
SchloR, Solidarity-based housing project
Visit in English
Meeting Point: Rappachgasse 26, 1110 Wien
habiTAT-Netzwerk: Hausprojekt "SchloR – Schöner Leben. Solidarisch wirtschaften, selbstverwaltet und kollektiv wohnen" (AUSGEBUCHT)

"SchloR" – ist ein Kunst-, Kultur-, Werkstätten- und Wohnprojekt in Wien Simmering, gelegen inmitten von Zentrum und Peripherie. Das Innovative an SchloR ist, dass das Projekt selbstverwaltet und unabhängig von politischem Gutdünken ist, denn SchloR ist aktiver Teil des Dachverbands "habiTAT", das nach dem Vorbild des deutschen Mietshäusersyndikats agiert. Durch dessen Rechtsmodell wird die Immobilie vergesellschaftet und dauerhaft dem Immobilienmarkt entzogen. Bei der Exkursion werden die Teilnehmer*innen die Räumlichkeiten besuchen, den Baufortschritt sehen und über die bisher realisierten und die noch geplanten Umbaumaßnahmen und Visionen informiert.
G. Pollack
SchloR, Solidarisches Hausprojekt
Visit in German
Treffpunkt: Rappachgasse 26, 1110 Wien
Stadtteilmanagement in Neu Leopoldau: Brücken bauen – Nachbarschaften begleiten
Auf dem Areal des ehemaligen Gaswerks Leopoldau entsteht ein Quartier mit rund 1.400 Wohnungen, 70.000 Quadratmeter Gewerbeflächen, sozialer Infrastruktur und Nahversorgung. Das Stadtteilmanagement der Gebietsbetreuung für den 21. und 22. Bezirk begleitet diesen Prozess, um Brücken zwischen "alten" und "neuen" Quartieren zu bauen. Dabei sollen nachhaltige Mehrwerte für die bestehende Nachbarschaft geschaffen, lokale Potenziale gehoben und auch Identitäten des neuen Wohnstandorts über das Umfeld mitdefiniert werden. Die Exkursion führt in Planungsprozesse vor Ort ein und stellt die Arbeit des Stadtteilmanagements vor.
M. Hubauer, S. Voser
Gebietsbetreuung Stadterneuerung 21/22
Visit in German
Treffpunkt: GB*Stadtteilmanagement (Infocontainer), Ecke Pfendlergasse / Marischkapromenade, 1210 Wien
Community Cooking: Die Gemeinschaftsküche in der Brotfabrik
Community Cooking führt durchs gemeinsame Kochen Menschen unterschiedlicher Herkunft, Alters und Geschlechts zusammen. Nachbarschaftsköch*innen spielen dabei eine wichtige vermittelnde Rolle. Das Projekt ist im "Kreta-Viertel" in Wien Favoriten verortet, das durch strukturelle soziale Benachteiligungen und Bewohner*innen vielfältiger Herkunft geprägt ist sowie gleichzeitig über wenige offene Orte der Begegnung verfügt. Beim gemeinsamen Kochen mit den Nachbarschaftsköch*innen können Exkursions-Teilnehmer*innen beim Mitmachen mehr über die vielfältigen Projektaktivitäten erfahren und über die Potenziale und Herausforderungen des Projekts diskutieren.
K. Kirsch-Soriano da Silva, L. Plattner
Caritas Wien
Visit in German
Treffpunkt: Community Cooking, Absberggasse 27, Objekt 19, 1100 Wien
Miethaisafari der 9er Sektion Favoriten
Die Mietervereinigung Favoriten und die "9er Sektion" der SPÖ Wien (Sozialdemokratische Partei Österreichs) zeigen mit der "Miethaisafari" auf, wie Mieter*innen gegen die strukturelle Macht von Vermieter*innen gestärkt werden können. Obwohl im Recht, sind Mieter*innen häufig weniger gut vernetzt und verfügen über weniger finanzielle Ressourcen als Vermieter*innen. Ihre Stimmen und ihre Perspektiven aufs Wohnen sind daher oftmals kaum präsent. Im Rahmen des Projekts werden Geschichten von betroffenen Mieter*innen gesammelt und dokumentiert, ihre Erlebnisse und Erzählungen in Form von Texten und Audioaufnahmen zur Diskussion gestellt.
N. Poljak / K. Böck
9er Sektion der SPÖ / 9er Sektion der SPÖ und Mietervereinigung Favoriten
Visit in German
Treffpunkt: Sonnwendgasse / Ecke Gudrunstraße (Platz neben dem Schulcampus Sonnwendviertel)
Pionier-Campus in Wien Favoriten: Öko-soziale Transformation in urbanen Wohnanlagen
Im Gebiet der Pioniersiedlung (Favoritenstraße 235) im 10. Wiener Gemeindebezirk wurden in den letzten Jahren durch Bewohner*innen Initiativen gesetzt, um zu einem ökologisch und sozial nachhaltigeren Stadtleben beizutragen. Unter anderem wird die Gartengestaltung und Grünflächenbetreuung auf naturnahes Gärtnern umgestellt und von einem sozialökonomischen Betrieb mit Arbeitstrainings für Menschen mit Beeinträchtigungen, durchgeführt. Gemeinschaftsflächen wurden in einem partizipativen Prozess gestaltet und Urban Gardening initiiert. Das geplante Reallabor "Pionier-Campus" ist ein Musterbeispiel für Stadtmetamorphose und ist ein Kooperationsprojekt zwischen lokalen Initiativen (SOL, Plattform Transition Austria und Mieterbeirat) und Institutionen höherer Bildung (FH-Campus Wien, etc.).
B. Huterer, K. Aigner / D. Steinwender, F. Nahrada
SOL / Transition Austria
Visit in German
Treffpunkt: Gemeinschaftslokal von SOL, Bauerngolf und Transition Austria, Sapphogasse 20/1, 1100 Wien
Gemeinwesenarbeit bei wohnpartner: Zeitzeug*innen erzählen ihre Geschichte der Per-Albin-Hansson-Siedlung
Mit Methoden der oral history wurde 2018 partizipativ das Buch "Die gute Siedlung" in der Per-Albin-Hansson-Siedlung im 10. Wiener Gemeindebezirk produziert. Die Per-Albin-Hanson-Siedlung ist eine Wohnhausanlage mit drei Siedlungsgebieten und rund 14.000 Bewohner*innen und ist durch eine außergewöhnliche Entstehungsgeschichte geprägt. Zugleich unterliegt sie aufgrund gegenwärtiger städtebaulicher und infrastruktureller Veränderungen einem Transformationsprozess zwischen "Peripherie und Zentrum" bzw. "Dorf und Stadt". Im Rahmen der Exkursion wird im Stadtteilzentrum "Bassena 10" das Buchprojekt vorgestellt.
K. Lukas, J. Mossakowski
wohnpartner
Visit in German
Treffpunkt: BewohnerInnen-Zentrum Bassena 10, Ada-Christen-Gasse 2, 1100 Wien
Zukunft einer Wiener Wohnmaschine: Stadterkundung im Gemeindebau Handelskai 214
Die Stadterkundung bietet Einblicke in die Vergangenheit, Gegenwart und Zukunft der Wohnhausanlage am Handelskai 214, die mit 1.040 Wohneinheiten der größte Gemeindebau des 2. Wiener Gemeindebezirks ist. Der Bau wurde in den Jahren 1975-76 nach Plänen der Architekten Engelbert Eder, Anton Holtermann und Hugo Potyka in einem peripheren Stadtgebiet errichtet. Die Vision der Planer orientierte sich an den Grundsätzen des Roten Wien der 1920er. In den kommenden Jahren wird die Anlage weiterwachsen. Anstelle der Hochgarage werden rund 300 neue Gemeindewohnungen errichtet. Gemeinsam mit Bewohner*innen des HAK 214, den "Wohnpartnern" und Expert*innen begibt sich die Stadterkundung auf die Suche nach den planerischen Utopien zu einem gemeinschaftlichen Leben, erkundet gelebte Nachbarschaft und fragt nach der Zukunft des sozialen Wohnbaus in Wien ("Gemeindebau Neu").
C. Schraml
Universität für angewandte Kunst Wien
Visit in German
Treffpunkt: Kafkasteg, Handelskai 214, 1020 Wien
Keynote 3
Ceremonial Hall

Urban Climate in Everyday Life
Sascha Roesler
Swiss National Science Foundation, Academy of Architecture in Mendrisio, Switzerland
Session 3
In Session 3 the following panels are running in parallel:
Session 4
In Session 4 the following panels are running in parallel:
Poster Session
Ceremonial Hall

In the Poster Session the following posters will be presented from 19:00 until 20:30:
Can We Optimize Administrative Division to Improve Approval Process? Case of Prague
J. Hainc, J. Ctyroky  / T. Hudecek
Prague Institute of Planning and Development / Czech Technical University in Prague, Masaryk Institute of Advanced Studies
Cluster-Wohnungen für neue gemeinschaftliche Wohnformen mit hoher Lebensqualität zu leistbaren Wohnkosten: Exklusive Nische oder übertragbare Alternative?
M. Prytula, M. Lutz
Fachhochschule Potsdam, Institut für Urbane Zukunft
Co-housing, a Bottom-up Approach to Urban Regeneration. Benefits and Challenges
C. Rodríguez Álvarez
Gdańsk University of Technology
Densification, Design Quality and the Development Process — Global Forces, Local Issues: The Policy and Practice of Apartment Provision in Urban Australia
T. Alves
RMIT University, Melbourne
Diffuse Design and Expert Design in Urban Regeneration. Comparative Study of Two Projects
A. Squizzato
Université Libre de Bruxelles, Faculty of Architecture
Experimentelle Werkstattgespräche: Inklusionsmaschine STADT
A. Benze / D. Rummel
Hochschule für angewandte Wissenschaften München, Fakultät Architektur / Technische Universität München, Fakultät für Architektur
How Places Make People: The Impact of Social Infrastructure on Community Life
G. Koessl
Austrian Federation of Limited-Profit Housing Associations
Hybrid Schools
D. Millar
W T Leung Architects Inc, Vancouver
Kanaltaler Siedlung Villach – Alt Weiterentwickeln Neu
M. Lackner, S. Breuer, E. E. Kapeller
Initiativ-Gruppe Kanaltaler-Siedlung, Villach
Micro-renewal of Qinghu Village of Shenzhen, China
M. Xiaohong Ling, K. Xiang
South China University of Technology
Mit Smart Sustainable Cities zu mehr Lebensqualität gelangen
V. Carabias-Hütter, J. Musiolik, E. Lobsiger-Kägi, P. Vögeli, A. Kohler, O. Yildirim
ZHAW Zürcher Hochschule für Angewandte Wissenschaften
Nachverdichtung in Wien und sozialraumorientierte Soziale Arbeit
F. Mayrhofer / J. Gorbach
Caritas Wien, Stadtteilarbeit / Social City Wien
Neurodivergent Themed Neighbourhoods as a Strategy to Enhance the Liveability of Cities: The Blueprint of an Autism Village, Its Benefits to Neurotypical Environments
E. R. Lo Chan
The University of Edinburgh
Polyzentrale Struktur als Standortfaktor
A. Köhler
Hochschule  München, Fakultät für Betriebswirtschaft
Remise 2.0 – Ein Entwicklungsszenario für Konversionsflächen im Blockrand am Beispiel Heizwerk Türkenstraße in München
D. Seeleitner
Hochschule München
Simulation zur ökonomischen Bewertung des Vermarktungspotenzials von Regelleistung durch batterieelektrische Fahrzeuge
M. Fischer, J. Elias / K. Bogenberger
Hochschule  München, Fakultät für Wirtschaftsingenieurwesen / Universität der Bundeswehr München, Institut für Verkehrswesen und Raumplanung
The Frame
A. Hauff, M. Kühler, E. Wöllauer
Technische Universität Wien
Urban Exploration – ein Ausbildungsprojekt zur Erfassung urbaner Strukturen auf die sozialen Determinanten von Gesundheit und Wohlbefinden aus der Sicht der Ergotherapie
J. Stadler-Grillmaier, S. Grundtner
FH Campus Wien, Department Gesundheitswissenschaften
Vom räumlichen Potential kleiner Wohnungen
K. Schmid / M. Omasreiter
Hochschule München, Fakultät für Architektur / omarc architekte, München
Wie sozial nachhaltig ist der geförderte Wohnbau in Wien?
Ch. Singelmann
Technische Universität Wien
Workshops "Wohnen und Wohnungssuche" an Wiener Schulen
A. Adam, M. Biscic
Volkshilfe Wien
Wednesday, November 6, 2019
Poster Award Ceremony
Ceremonial Hall

Moderation: Andrea Mann, Büro di_mann, Urban and Regional Planning
Session 5
In Session 5 the following panels are running in parallel:
Keynote 4
Ceremonial Hall

Barcelona housing public policies: trapped between welfare state tardiness and globalization externalities
Javier Burón Cuadrado
Housing Manager Barcelona City, Municipal Institute of Housing and Renovation, Barcelona City Council
Participants:
Javier Burón Cuadrado, Housing Manager Barcelona City, Municipal Institute of Housing and Renovation, Barcelona City Council
Amita Bhide, Tata Institute of Social Sciences (TISS) Mumbai, School of Habitat Studies, Center for Environmental Health
Conference Participants
Moderation:
Andrea Mann, Büro di_mann, Urban and Regional Planning
Conference Closing
Ceremonial Hall
Moderation: Andrea Mann, Büro di_mann, Urban and Regional Planning